Children Respite Trust Comedy Night Oct 20 Eastbourne
20 October @ 8:00 pm

-

11:00 pm

£10
Event Navigation
October 20th
JAMES DOWDESWELL
James Dowdeswell on Russell Howard's Good News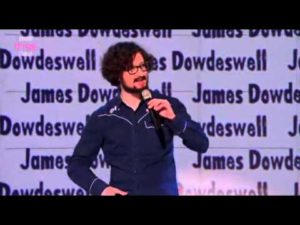 "James Dowdeswell is a real master of the comedian's craft." Chortle.co.uk
James is an imaginative storytelling comedian who combines deft stand-up with daft stories.
This year Dowdeswell has appeared on Russell Howard's Good News (BBC), Celebrity Deal Or No Deal with Jimmy Carr (C4), Olympics Greatest Moments (BBC) and Jongleurs Live (Loaded TV). He has also appeared in Ricky Gervais' Extras, The World Stands Up, Edinburgh And Beyond on the Paramount Comedy Channel. He is currently filming his own comedy show about wine called "James Dowdeswell – Black Belt In Wine."
James is a headline act at most top UK comedy clubs and co-produces Storytellers' Club with Sarah Bennetto. His comedy has travelled as far as Shanghai, Dubai, Doha, Hong Kong, Bangkok, Phuket, Bali, France, Belgium, Germany, Czech Republic, Slovakia, Hungary, Malta, Lanzarote, Tenerife, Australia and Singapore.
TV CREDITS INCLUDE:
Extras (BBC)
Russell Howard's Good News (BBC)
Celebrity Deal Or No Deal with Jimmy Carr (C4)
Olympics Greatest Moments (BBC)
Jongleurs Live (Loaded TV)
The World Stands Up (Paramount)
Edinburgh and Beyond (Paramount)
Roadrunner (BBC Pilot)
Jamie Cullum Video
Rekindle (Short Film)
Chaos (Sketch Show Pilot)
Why Did The Chicken (HTV Wales)
The Wine Squad – Channel 31, Australia
James' latest solo show – Urban Wurzel, was a hit at the 2012 Edinburgh Festival. Reviews include:
"His material is top drawer" **** Chortle
"An excellent line in comedy" The Guardian Pick Of The Week
"Great fun throughout … as though we've all just met down the pub." **** Three Weeks
James is regular at both the Edinburgh Festival and Melbourne International Comedy Festivals. Reviews for his solo shows include:
"James Dowdeswell is a real master of the comedian's craft, being able to almost seamlessly layer joke upon joke to form this wonderful and often hilarious one-man show. It is a genuine pleasure to be in the company of this master gag smith for an hour, an experience that few should really pass up."****  Chortle
"Intelligent and inventive" **** The List
"This is feel-good comedy with a capital F. If he isn't a sell out I'll eat my hat." ****Three Weeks
"Beautifully twee comedian James Dowdeswell is a joy to watch … the show is almost worth seeing for his Stewart Lee impression alone." **** The Skinny
Witty one-liners and extended pieces – like Eminem rapping Shakespeare – proved a triumph
Venue Magazine
CARLY SMALLMAN
CARLY SMALLMAN ON ROB BRYDON SHOW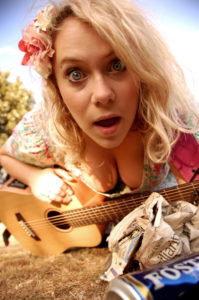 Fantastic' – Rob Brydon
'A bundle of energy' – The Sun
'Delightfully ebullient… funny, fresh and endlessly creative' – Time Out
'Genius breath-of-fresh-air humour' – QX magazine (the UK's most widely read gay publication)
'Silly songs from a lovely rising star' – Visitlondon.com
'Her bubbly delivery made every line fun' – Fringe Guru
'Outrageously inappropriate and rude singing funny lady….I hope she comes back to entertain us again' The Archer
'Carly Smallman rocks it' – MK citizen
Carly Smallman sings funny songs.  She was born in 1985, but didn't begin performing stand-up comedy until 2009.  Her unique blend of outrageous impropriety and adorable sincerity has established her as a firm favourite in London clubs and beyond.  She has played at some fabulous venues, including Banana Cabaret, The Covent Garden Comedy Club, Spank, Amused Moose Soho, and Comedy Camp.  In 2010 she was first runner up in the Bedford New Comedian of the Year competition, and a Laughing Horse semi-finalist.  In 2009 she was an Amused Moose Hot Starlet, and was also shortlisted for the final of the Musical Comedy Awards.  Recently, Carly appeared on THE ROB BRYDON SHOW (BBC2), and is soon to be seen criticising people who are more famous than herself on THE TOP FIFTY PLASTIC SURGERY SCHOCKERS (E4).
LUBO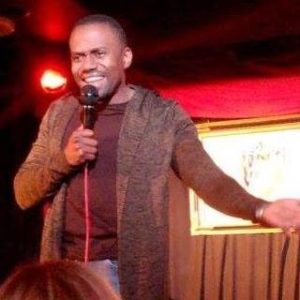 In February 2017 he performed his first solo show at the Stratford Circus Arts Centre to a sold out crowd. His show was picked up for a foreign TV show to be broadcast in 2018.
"Elevating the most everyday occurrence into a grand anecdote and celebrating petty triumphs as magnificent victories." – Right Funny
"Bounding about the stage with a joyful enthusiasm he skilfully created a whole other world for us to explore…heaps of fun" – Latest 7
"A pretty damn promising comic he is too, with a terrific way with an anecdote and charm to spare" – Stand Comedy
"Inherently funny…the merest gesture can have the audience laughing out loud" – Funny, Free, Fringe
MC: JIM GRANT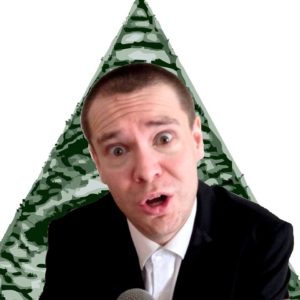 Jim is a solid act and experienced mc.
Jim has played clubs, corporates and festivals, all over the U.K, Jersey, Canada and the U.S. He is available for live work, corporates, TV, radio and voice-overs and also drives. His act can also be "clean" if required. His likeable style has made him very bookable and has earned him many compering residencies.
Jim mcs and does sets for Jongleurs, comedy cafe, kings head and many others
TV/RADIO WORK:
Has his own live show 4pm every wednesday on Radio Lewes, " Beyond The News"
Daily Telegraph Award Regional Runner Up 2001
Guest presenter for Sky TV
Stand Up Britain ITV,
Personality Driven AUDI CHANNEL
BBC Radio Sussex Breakfast Show
Talksport Radio, Ian Collins Show
Express FM Drivetime with Adrian Knight
"A very witty and knowledgeable presenter" Sky TV Feb 08
"Very, very funny headliner" BBC Radio, Carrie Cooper, June 2007
"Jim Grant walked on stage as he told joke after hilarious joke, and brilliantly
responded to talkers in the audience" SQ MAGAZINE 2011
"Jim certainly has enormous presence, combined with a razor wit, means he's perfect for compering" – East Magazine Feb 2003
"Sparky regular compere, Jim is a master of getting the crowd going." – Herald March 2003
"Very funny and a highly competent MC" – Source Magazine Feb 2004
"A long applause for his set." – Royal Stratford Theatre August 2004
"A born communicator" – East Magazine March 05
"Really enjoyed his set" Alistair McGowen June 09
Check us out on Facebook:
https://www.facebook.com/groups/189972024868/
Comedy in Eastbourne
Comedy Clubs Sussex