Childrens Respite Trust Comedy Night Eastbourne Feb 16th
16 February @ 8:00 pm

-

10:30 pm

£10
Buy Tickets here:
Feb 16th 8.30pm kick off
Join us on facebook
https://www.facebook.com/groups/189972024868/
JUNIOR SIMPSON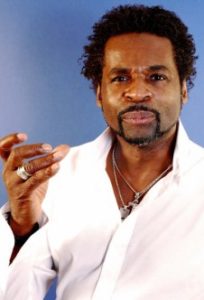 JUNIOR SIMPSON on BIG BROTHER
LIVE FROM AMSTERDAM
https://www.youtube.com/watch?v=-QqyBl9rQ6Y
With his infectious energy and huge stage presence it is easy to see why Junior Simpson is a circuit favourite.  Simpson has a boundless joy and exuberance that has audiences hooked with hilarity.   A true observational comic Simpson finds his humour in the everyday and humdrum with anecdotes of his world travels as a comedian adding a personal originality to his set. Although mischevious and daring, Simpson is never crass or crude and can tailor his set to suit any audience making him a favourite for warm up, TV and corporate work.
Junior is a regular headliner at clubs all over the UK and is also in great demand internationally performing as far afield as South Africa and Australia.
Junior is also a regular contributor to The Cutting Edge Team at the Comedy Store.
FESTIVALS
Junior has performed in countless festivals including…
Leeds Comedy In The Park
Carling Weekend
Reading Festival
Leeds Festival
Brighton Festival
Guilfest
Edinburgh Festival Fringe
Leicester Comedy Festival
Birmingham Comedy Festival
Liverpool Comedy Festival
Ealing Comedy Festival
Vodacom Funny Festival (Cape Town)
RADIO
Numerous spots on most major radio stations around the UK and the world. Including…
London Live
The Edge
The Beaton Generation R4
You Call That A Quiz GLR
Stand Up Two R2
TV
Richard And Judy
Big Brother's Big Mouth (C4)
Big Brother's Little Brother (C4)
Meet The Magoons
Armstrong & Miller Show
Casualty  (BBC)
The Comic Side of Seven Days (BBC)
AbbaMania (ITV)
ElvisMania (ITV)
Keen Eddie (Fox)
First Cut (Carlton)
Holby City (BBC)
Oliver's Twist  (Food Network)
Maximum Exposure (Bravo)
Blankety Blank (LWT)
The Heaven And Earth Show (BBC)
The Live Floor Show (BBC Scotland)
They Think Its All Over (BBC)
Night Fever (CH5)
Never Mind the Buzzcocks   (BBC)
People Do The Craziest Things (Carlton TV)
Question Of TV (BBC)
The Harry Enfield Show (Sky One)
In The Dark With Junior Simpson (CH5)
Jim Davidson Presents… (BBC)
Surfer's Paradise (Carlton TV)
The Stand Up Show – Series 5 (BBC1)
The Comedy Store (C5, 1997/8)
The 11 O'Clock show (CH4)
Mission Improbable (CH5)
The Stand Up Show (BBC1, 1998)
Nights Out At The Empire (C4, April, 1998)
Bring Me The Head Of Light Entertainment (C5)
The Comedy Network series 2 (CH5, 1997/8)
Is That It (Anglia, 1997)
Nights out at the Empire (C4, 1997)
Live at Jongleurs 3 (U.K Gold, 1997)
Live at Jongleurs 2 (U.K Gold, 1997)
Live at Jongleurs 1 (UK, Gold) August 1996
The Comedy Network (CH5, Paramount Channel 1997)
Good Stuff Comedy (Carlton, 1997)
Club Class (CH5, Paramount Channel 1997)
The Comedy Store (CH5, Paramount Comedy Channel 1997)
Saturday Live (LWT, June 1996)
The Wright Stuff
Top Gear
Stupid Punts
Queen Mania
Comedy Cafe
The 100 Greatest Sex Symbols
The Story Of Light Entertainment
Britain's Funniest Comedy Characters
Back In The Day
Edinburgh Or Bust
THEATRE
Independent Black Woman (Director/Co-Writer/Lead Actor)
Loverman (Co-Writer/Actor)
Smallie
Slave Babies
Baby Father
FILM
Don't Stop Dreaming (Role: Dildar Singh) 2007 (Director: Azjad Nazir)
Love Actually (Role: DJ) 2003 (Director. Richard Curtis)
High Heels and Low Lifes (Role: "Micky") 2001 (Dir. Mel Smith)
WRITING CREDITS
As The Chicken Jerks – (stage sitcom) Hackney Empire
Lover Man  – Hackney Empire and Lewisham Theatre
Independent Black Women – Hackney Empire Lewisham Theatre
WARM UP ARTIST
Dead Ringers (BBC)
Pilot for the 'Ist TV Show' (Zenith),
The Sketch Show (Avalon),
Ali G Show (Talkback),
Hippies (Talk Back),
Jo Brands Commercial Breakdown (Celador),
Comic Relief (BBC),
Never Mind The Buzzcocks (BBC),
Gas (CH4),
Rolf Harris's Amazing World Of Animals (BBC),
In Exile (C4),
Live from Jongleurs (U.K Gold)
Saturday Live (LWT),
The Frank Skinner Show
The Late Jonathan Ross
Abba Mania
It's A Knockout
The Stand Up Show
Gease Mania
Elvis Mania
Gimme, Gimme, Gimme
I'm Alan Partridge
Live At Jongleurs
PRESS 
"My highlight was Junior Simpson. A vigorous raconteur and vibrant mimic with lots to say. Watch that Man!" The Guardian
"The new Lenny Henry"  The Times
"His material is excellent"  Daily Mail
"Simpson's irresistible energy and evangelical delivery can engage the most jaded of room" Chortle
STEFANO PAOLINI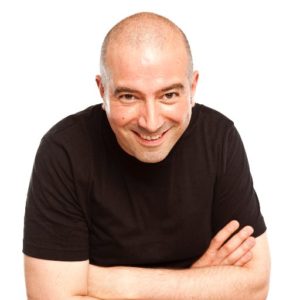 "the best voice merchant on the circuit is Paolini, who has done some TV but is destined for far wider exposure" Evening Standard 2003
Since receiving the runner-up accolade in Channel 4's So You Think You're Funny Award 2001 and in BBC's New Comedy Award 2002, Stefano has had a constant stream of TV and radio work, which he manages to juggle with gigging 4/5 nights a week.
He's currently recording BROMWELL HIGH – a new animation series for Channel 4, where he voices over 20 different characters. Last year he voiced various personalities, including Tony Blair, in BBC 2's DOUBLE TAKE (1 series & a Christmas special). He's also voiced other celebrities in THE RALPH LITTLE SHOW (BBC 3).
On radio he has appeared as a special guest on DEAD RINGERS (BBC Radio 4). He voiced a variety of characters in the DREEM TEEM XMAS PANTO (BBC Radio 1 – two specials) and on TALK RADIO he appeared in five episodes of DO YOU LOOK LIKE HIM OR WHAT, which he also wrote. He has guested on LOOSE ENDS (BBC Radio 4), THE JO WHILEY SHOW (BBC Radio 1), LBC and BBC London . More recently he featured in THE PROBLEM WITH ADAM BLOOM (BBC Radio 4), SPANKING NEW (BBC Radio 7) and THE MILK RUN for BBC Radio 1. He is currently developing his own series 'BRITALIANS' for BBC Radio 4.
Stefano is a popular face on the UK comedy circuit and recently performed in Croatia and Singapore. He also speaks fluent Italian and recently performed his whole show in Italy, in Italian. He can also mimic a variety of animal and musical sounds, including a wicked beat box!
HUGH DAVIES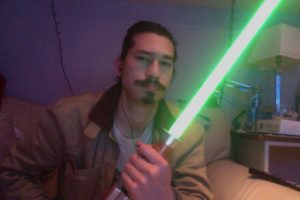 Amused Moose 2017 – Finalist
BBC New Comedy Award 2017 – Nominee
Part of The Soho Theatre Young Company
Combining his confident on stage presence, dark humour, surreal material and one-of-a-kind customised keyboard, Huge has quickly risen to become one the most promising unique new acts in the UK.
Having only tried stand up for the first time in late 2014 during his final year of University, within his first year of comedy he had supported such acts such as Sara Pascoe and Nish Kumar. Huge is also a member of the Soho Young Company comedy lab, performing regular sold out showcases at the Soho Theatre. He now plays at some of the biggest clubs all over the UK, such as Komedia Brighton, The Boat Show, Up the Creek, Manford's Comedy Club and The Frog & Bucket.
After co-writing and co-performing his musical Bendiana Jones and The Temple of Huge at the 2017 Edinburgh Fringe Festival, Huge is now currently working towards his debut solo hour.
'Jet black, funny and unsettling'
Chortle
'Clearly an act that will be going places'
Bruce Dessau
MC: Jim Grant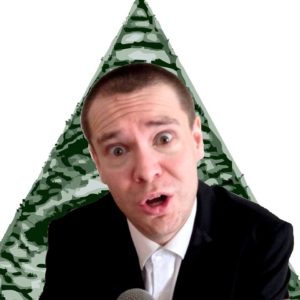 Jim is a solid act and experienced mc.
Jim has played clubs, corporates and festivals, all over the U.K,
Jersey, Canada and the U.S. He is available for live work, corporates,
TV, radio and voice-overs and also drives. His act can also be "clean"
if required. His likeable style has made him very bookable and has
earned him many compering residencies.
Jim mcs and does sets for Jongleurs, covent garden, comedy cafe, kings
head, many others and supported American comic Lee Camp on the UK leg
of his tour.
TV/RADIO WORK:
Has his own live show 4pm every wednesday on Radio Lewes, " Beyond The News"
Guest Presenter for Sky Television 2008
"Stand Up Britain ITV" 2002
"Personality Driven" Audi Channel
"Daily Telegraph award regional finals" 2001 Paramount/comedy central
"Talksport Radio" June 2010
"Xpress FM" November 2010
"BBC Radio Sussex Breakfast Show" November 2010
QUOTES
"A very witty and knowledgeable presenter" Sky TV Feb 2008
"Funny and popular comedian" Ian Collins Talksport Radio June 2010
"Very, very funny headliner" BBC Radio, Carrie Cooper, June 2007
"Jim Grant walked on stage as he told joke after hilarious joke, and
brilliantly
responded to talkers in the audience" SQ MAGAZINE 2011
"A long applause for his set." – Royal Stratford Theatre August 2004
"Jim certainly has enormous presence, combined with a razor wit, means
he's perfect for compering" – East Magazine Feb 2003
"Very funny and a highly competent MC" – Source Magazine Feb 2004
"A born communicator" – East Magazine March 2005
" Great Set" Tim Vine June 2009
"Really enjoyed his set" Alistair McGowen June 2009
"Lovely stage manner" Alan Davies. October 2011
Festivals
Guilfest (20 set)
Winchester festival (MC)
Cheltenham festival (MC)
Brighton Fringe opening night (MC)
Endorse it festival (MC)
Comedy in Eastbourne
Comedy Clubs in Sussex